Fitness Classes In Morgan City
Build Strength And Burn Fat With Exciting Kickboxing Workouts In Our Fitness Classes
Fitness with us is done just a little bit different.
At Team Hopkins Morgan City Jiujitsu, we have combined the best aspects of fitness training and self-defense into one comprehensive system that produces real results.
In our Fitness Classes, men and women can take on high-energy Kickboxing classes and even learn the sweet science of traditional Boxing. Take your pick or try them both.
Just fill out the short form to get started today!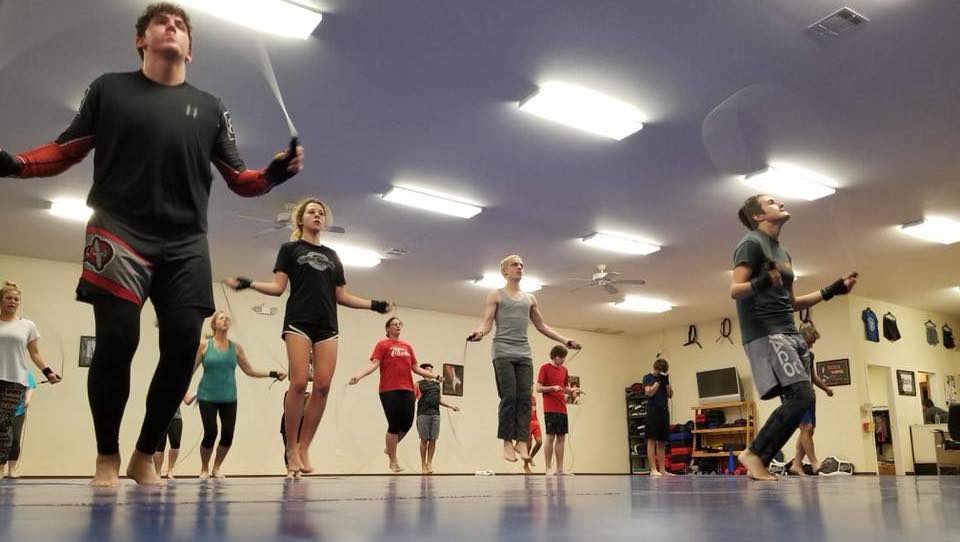 Fitness Classes That Truly Produce Results
You've seen it before: the big group classes that are full of dancing and jumping and a lot of wasted movement. They exist just to exhaust you. There is no other goal.
With our Fitness Classes, you'll stay driven to succeed by the combination of striking and power. With each and every class, you can build your skills and stay motivated week in and week out.
Our Fitness Classes are different every single time, teaching you physical tools like:
Speed and efficiency
Balance and coordination
Power and consistency
But beyond just the skills for self-defense, your body will quickly produce sustainable results that so many other programs promise. Join us in Morgan City for:
Total-body fat burn
Targeted toning
Healthy, sustainable weight loss
And At Team Hopkins, You'll Rely On A Support System Like No Other
We are truly a team here and we push one another to be at our very best. That's why our Fitness Classes are open to all ages and abilities. We train complete beginners alongside accomplished athletes to create a sense of competition and motivation.
From the first time you walk through our doors, you'll have to support of everyone around you to dig deep and get more from every workout.
Our Fitness Classes are helping everyday men and women:
Take pride in their accomplishments
Enjoy boosted energy levels in their everyday life
Build an incredible sense of self-confidence
Change The Way You Train With Our Fitness Classes In Morgan City
If you're ready for high-energy Fitness Classes that produce long-lasting results, join us in Morgan City today and see why everyday men and women are joining us left and right.
We're teaching you the best skills of Kickboxing and Boxing, and helping you see sustainable success one day a time.
Just fill out the short form on your screen to get started now or to learn more about everything we have to offer at Team Hopkins Morgan City Jiujitsu.