Jiujitsu Classes In Morgan City
Learn Every Aspect Of Ground Fighting Today In Our Morgan City Jiujitsu Classes
Whether you're training for fitness or self-defense, we've got you covered at Team Hopkins Morgan City Jiujitsu. Our Jiujitsu training is simply second-to-none with instruction from a team of dedicated coaches and classes that meet the needs of all experience levels.
Take on a total-body workout today and learn how to defend yourself in any situation. Just fill out the short form on your screen to get started now!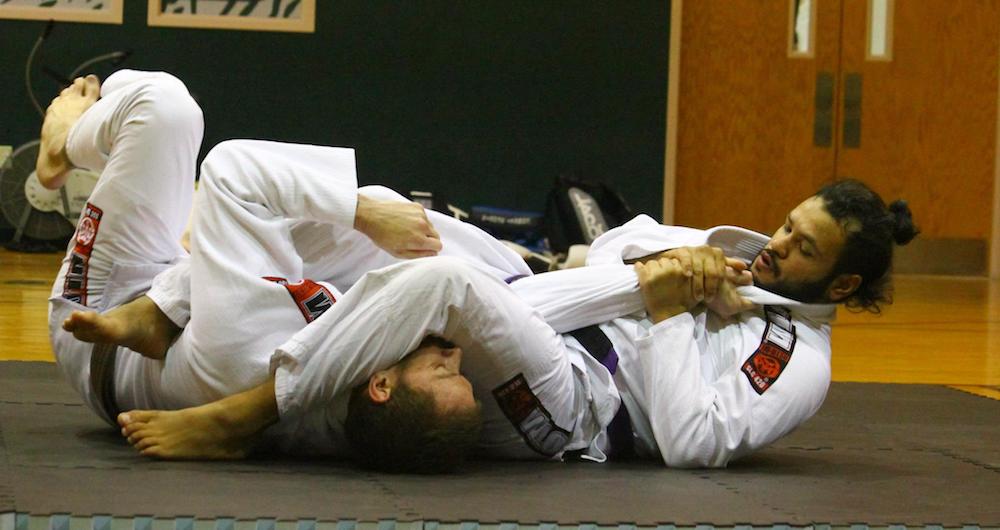 In Our Jiujitsu Classes, Men And Women Across Morgan City Can Take On A Wide Range Of Skills
Jiujitsu is among the most unique self-defense disciplines because it takes size and strength almost completely out of the equation. Instead, it teaches you how to use leverage and technique to overcome opponents of all shapes and sizes.
In our Jiujitsu classes, you'll learn how to transition from stand-up fighting to ground grappling and how to maintain control throughout the entire process. And the best part is: no prior experience is required. We train complete beginners and Black Belts alike.
Join in Morgan City today and take on:
Effective chokes, locks, and holds
Powerful throws and takedowns
Timing and technique from any position
The best submission strategies
In No Time, You Can Walk Away Feeling Fitter Than Ever Before
Why is Jiujitsu training so effective? Because it works every muscle in your body. In a traditional gym, you might spend one day on your upper body and one day on your legs. Maybe twice a week do you cycle through every muscle group.
With us, it happens EVERY. SINGLE. DAY.
Jiujitsu is a discipline that depends on total-body coordination and we help you establish that from day one. You'll learn how to be more efficient with your movements and you'll push your body to be in better shape than you ever thought possible.
In our Morgan City Jiujitsu Classes, you can enjoy:
Sustainable fat burn and lean muscle gains
Improved coordination and athletic ability
Boosted cardiovascular endurance
More self-confidence than ever before
Make The Move Today And Join Us For The Best Jiujitsu Classes In Morgan City!
It doesn't matter if this is your first time training or you're preparing for high-level competition. We're here to serve everyone in Morgan City and beyond and we're committed to keeping you safe with effective self-defense strategies.
Just fill out the short form on your screen to learn more about our Jiujitsu classes and everything else we have to offer in Morgan City!
About TEAM HOPKINS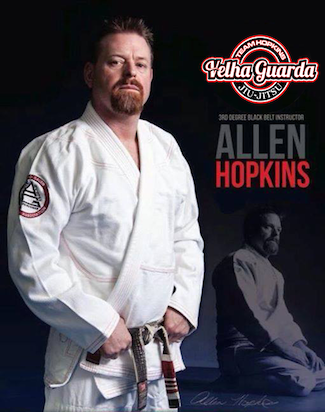 Allen is known for his extensive knowledge of Brazilian Jiu-Jitsu that he accumulated by giving up his life in Kansas and moving across the country to study exclusively with Master Pedro Sauer. Allen went on to be the Manager and head instructor of Master Sauer's school in Salt Lake City, Utah. After over ten years of living in Utah, Allen moved to Hattiesburg, Mississippi and opened Team Hopkins Jiu-Jitsu Association which currently has affiliations across the nation.
Allen has not slowed down in his desire to continue to learn Gracie Jiu-Jitsu as he currently spends any of his free time, that he is not teaching at his schools or conducting seminars world-wide, learning from Gracie Jiu-Jitsu greats such as, Master Sauer, Master Relson Gracie, Master Rickson Gracie and many more.